Case study - VIRTUAL GEOCACHING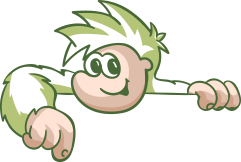 Client
Mountain Rescue Service
of the Czech Republic

Case study
CZECH MOUNTAINS

VIRTUAL GEOCACHING

Popularization of the most beautiful places in the Czech mountains through virtual geocaching. Promoting active hiking in the mountains combined with the principles of safe behavior in the mountains and the basics of the first aid.

The story

The Mountain Rescue Service of the Czech Republic prepared a competition "With Jetík in the Czech Mountains" in the past. Stamps were placed at mountain huts and selected places and visitors collected them into simple passports. Visitors received a reward after achieving a certain number of stamps. The competition was popular but had several trouble spots. The stamps were mostly only at places with staff, i.e. they could not be on the mountain ridges themselves and stamping was limited by working hours. The stamps kept getting lost and replenished and lost… But explain to children when you get somewhere that they will not get the stamp because it is already closed or in the worst case that there is no stamp. The organization of this type of competition was demanding and unsatisfying for the organizer.

We prepared a new concept of the competition together with the Mountain Rescue Service. Jetík's footprints are located on GPS coordinates in the most interesting and beautiful places in our mountains. Each track/footprint is given a point rating from 100 to 500 points depending on the difficulty of reaching such a place. GPS tracks can be collected via the newly developed mobile app Czech Mountains (České hory). You can plan the trails peacefully at home on the website of the Czech Mountains project. The display of the locations of individual tracks/footprints is available on Seznam.cz tourist maps (both in the mobile app and on the website). On top of that, additional information is available for each track (footprint)/landmark.

Project

www.jetik-na-horach.cz

The app includes practical recommendations of the Mountain Rescue Service of the Czech Republic "How to behave in the mountains", "How to behave on the slopes" and "First aid basics".